The 10 Best Animated Series on Netflix Right Now
In response to many strong competitors, Netflix struck deals with many animation studios and provides users with plentiful outstanding animated series to stay competitive against all comers like Prime Video, Disney+. Now, you could enjoy a wide variety of excellent animated series and movies unlimitedly on Netflix just for around $10 per month. To save you more time on enjoying videos, we've carefully chosen a list of Netflix's animated series suited for family entertainment. If you're looking for the best animated series on Netflix, this is the place for you.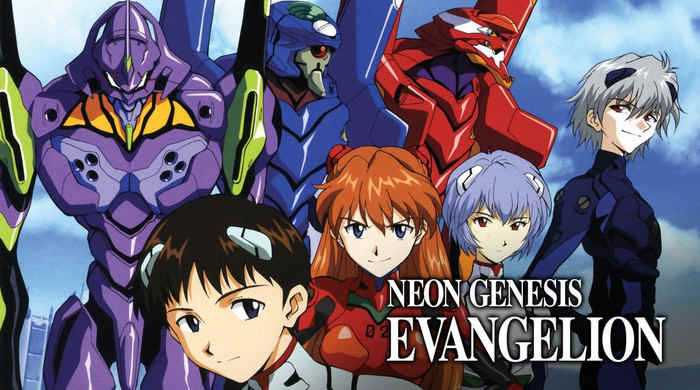 Read More: 15 Classic Disney Animated Movies You Can't Miss
Editor's Note: The list is in no particular order.
1. Neon Genesis Evangelion
Introduction: One of the best sci-fi anime of all time, Neon Genesis Evangelion is a must-watch series for fans of mecha anime. Set fifteen years after a worldwide apocalyptic event, the show follows Shinji, a young boy recruited by his scientist father to pilot a giant mecha named Evangelion into battle against the alien lifeforms known as Angels.
The series covers topics ranging from religion and mythology to psychology and philosophy. It's a show that explores the depths of loss and sorrow set against the backdrop of a cataclysmic struggle featuring giant robots and aliens. In many ways, the show deconstructs the entire mecha genre but does so in a way that never sacrifices entertainment for art.
Watch Neon Genesis Evangelion on Netflix
---
2. The Midnight Gospel
Introduction: For those unfamiliar with The Midnight Gospel, it's a show about a space-caster (imagine a video podcast broadcast to all of space) Clancy Gilroy, who interviews different people on life, death, and everything that comes in between. Here's the catch, though, Clancy's interviewees are all the product of a simulation. He visits different universes through his Multiverse Simulator, a device that randomly generates worlds and their inhabitants.
Every episode is a different interview, whose content is based on actual interviews by co-creator of the show, Duncan Trussell, for his own podcast. The show goes to some very profound places and at times explores heavy topics. But there are fart jokes at just the right times, and that balance is what makes the show so heartwarming and enjoyable.
With such an episodic premise, The Midnight Gospel may seem very much like a standard interview-type podcast but animated, but this isn't the case. As the show progresses, we are introduced to more of Clancy's life outside of his space-casting. His character develops and changes along the way. And that growth can, in large part, be attributed to the conversations he has with the inhabitants of other worlds.
Watch The Midnight Gospel on Netflix
---
3. JoJo's Bizarre Adventure
Introduction: For some time, Jojo's Bizarre Adventure has been the anime I turn to when I need some R&R. Not that anything about it, at first glance, is particularly chill—it's an anime full of men built like classical sculptures arguing as loud as they can over psychic battles they're having, seemingly in molasses-slow time.
What feels like hours encapsulates little more than a minute in JJBA's universe. JJBA is so much more than that, though; it's a journey that spans a century and obliterates the rules of how to tell a traditional adventure story, taking liberal inspiration from Indiana Jones, Versace, classic rock and any other fleeting interest of mangaka Hirohiko Araki to make an explosive hodgepodge of fast-paced absurdity, a language you'll pick up on quickly and soon fine cozier than Sailor Moon. There's a reason JJBA continues to be one of the most influential pieces of media out of the anime world. —Austin Jones
Watch JoJo's Bizarre Adventure on Netflix
---
4. Love, Death & Robots
Introduction: This is an excellent series to watch piecemeal, since all of the episodes are completely self-contained. It consists of many, many incredibly well-made animated shorts with different cyberpunk, futuristic, and sci-fi themes. A lot of the episodes can be pretty violent and intense, while others are cute and simple. Really great, inspiring animated series.
Watch Love, Death & Robots on Netflix
---
5. Avatar: The Last Airbender
Introduction: Originally from Nickelodeon, this animated series follows the story of Aang, a young boy who has been trapped in ice for over a hundred years. The world has fallen into chaos in his absence, and as the Avatar, he is the only one who can restore the balance between the 4 elements of earth, fire, air, and water. He has many challenges to overcome to do so, but he finds strength with the help of those who believe in him.
Watch Avatar: The Last Airbender on Netflix
---
6. F Is for Family
Introduction: In a series created by raucous and bold comedian Bill Burr, we observe the objectively dysfunctional Murphy family living in the 1970s. With the hilariously relatable (though exaggerated) and cleverly written scenarios, you experience the life of a short-fused, suburban, war veteran father who just wants to sit down and watch his shows. This show also features a hilarious side character voiced by Sam Rockwell, who seemingly serves as an ode to all of the Matthew McConaughey types that circulate in 70s pop culture.
Watch F Is for Family on Netflix
---
7. The Dragon Prince
Introduction: If you like Avatar the Last Airbender and The Legend of Korra, then this Netflix animated series should be right up your alley. The plot follows two human princes who form an unlikely bond with an elfin assassin after encountering a dragon egg. They must adventure together to try to bring peace to their warring lands. It's one of the best cartoons to watch in 2021.
Watch The Dragon Prince on Netflix
---
8. Disenchantment
Introduction: Netflix's Disenchantment is not a revival, but it does mark the first new venture of Matt Groening, creator of The Simpsons and Futurama, in quite a while. And, despite its flaws—and it is an uneven show, to be sure (though when it hits it's truly great)—I can't help but feel that it represents something positive in the face of all this retreading of past success: an iconic TV creator choosing not to strictly go back to the well but push himself forward in a few ways and chart out some new territory.
With episodes that dive directly into each character's malaise—thus propelling them into larger arcs—Disenchantment sees Groening taking the big narrative swings that the new era of bingeable seasons (for all its faults) allows. And, without spoiling anything, Dreamland's status quo has been considerably rocked by the end of its freshman run. Is it reinventing the wheel of the serialized narrative? No, but the writing team's fresh eyes on those kinds of plot developments do push Groening's work forward in compelling ways. —Graham Techler
Watch Disenchantment on Netflix
---
9. BoJack Horseman
Introduction: In this 12-part animated Netflix series, BoJack Horseman (Will Arnett) is the former star of a hit 1990s television show called Horsin' Around. Featured on the cover of publications such as TV Guru and Person magazine, BoJack was living the good life. Twenty years later, he's all washed up. He lives in a Hollywood bachelor pad, drinks too much whisky, whines non-stop about everything, and is basically filled with self-loathing.
Leaving behind a number of failed relationships, this foul-mouthed horse who peaked too early wants a second chance at a career. Along with his human sidekick Todd (Aaron Paul) and his feline agent and ex-paramour Princess Caroline (Amy Sedaris), BoJack is eager and ready for a comeback.
Watch BoJack Horseman on Netflix
---
10. Hunter x Hunter
Introduction: There are countless shonens (and American TV shows, even) that focus on a group of young characters using supernatural abilities and deductive reasoning to problem solve. Hunter x Hunter is a rare find among this homogeneous archetype because of its attention to detail and emotional investment. This anime is filled with whimsical subplots that don't always end with a major event, but let you know characters in this world were alive before you started watching them.
Hunter x Hunter begins with Gon Freecss, as he sets out on a journey to become a Hunter. He's your typical savior-figure protagonist unique to shonen, but fortunately he keeps the annoying, repetitive mantras to himself. His determination to see the best in people becomes a marvel of the series, and his dedication to others drives the plot. He makes friends with a young boy from a family of assassins, and their polarized dynamic creates a connection that makes the series inspiring. The compelling relationship between these two boys demands emotional investment from you. Togashi emphasizes their youth and inexperience by pitting them against much older, more experienced villains, and introduces powerful mentors that help them evolve. He's meticulous about tailoring his characters' abilities to their personality, but everyone draws their strength from resolve. The feats of pure determination you'll witness in this anime will change you. Togashi has struggled with a medical condition for some years, but he claims the manga is far from over. Hopefully, the remastered anime gets a seventh season soon.—Jarrod Johnson II
Watch Hunter x Hunter on Netflix
---
Final Words
With a large collection of excellent animated series, Netflix is definitely a great place for fans of animation. Hopefully, you could find the animated series worth your time in the list above. If you would like to download Netflix's wonderful animated series on your computer for offline watching, SameMovie Netflix Video Downloader is indeed the perfect choice for you.
SameMovie Netflix Video Downloader is designed specifically as fully functional software for users to download any videos from Netflix. SameMovie can save Netflix videos in MP4 or MKV format with many options of sizes or quality, which makes it more flexible to transfer the downloaded video to your local drive. Furthermore, SameMovie could also record the video with fabulous Dolby 5.1 sound and in Full HD quality to guarantee the best audio-visual experience. Let's just click the "Download Now" button to try the powerful tool bought by SameMovie, your satisfaction will be absolutely guaranteed.
Note: SameMovie strictly observes the legal regulations and never circumvents DRM copy protection.
Tips You May Want to Know