The 10 Best Netflix TV Shows to Binge in 2021
Since 2007, Netflix has presented its streaming service to the public, allowing viewers to watch thousands of on-demand TV shows and movies ad-free. Just a few years later, Netflix is very likely to be the best services provider you think of when it comes to TV streaming services. And right now, Netflix has strengthened its lead and controlled the largest portion of the market by virtue of its numerous critically acclaimed library of content, including an ever-growing collection of movies and TV shows.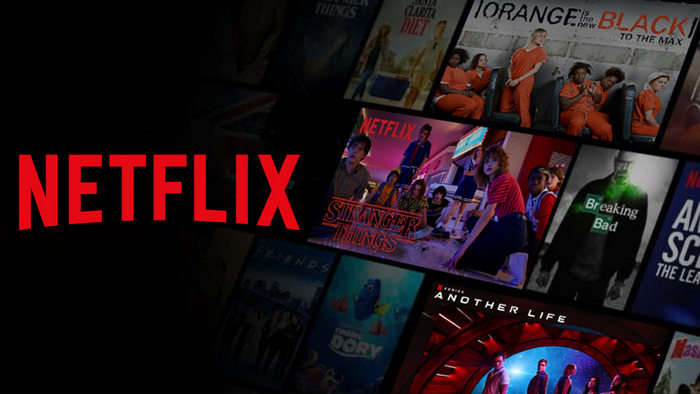 Here, no need to searching further for the best shows on Netflix, we've carefully selected a list of worth watch TV series on Netflix from the comments and recommendations of Quora, Rotten Tomatoes, IMDb and many trustworthy lists to help you save more time to binge-watch on fabulous stories. And we also list off clear plot reviews of these 10 recommended TV series handpicked from IMDb critics.
Editor's Note: The list is in no particular order.
1. Stranger Things
Stranger Things is the newest foray into Netflix's original programming, of which brings us their most impressive- and strange- production to date. When a young boy named Will Byers goes missing, his friends, mother and the town are thrust into a conspiracy involving a mysterious girl named Eleven and something even more sinister hiding in the woods of Hawkins, Indiana.
With its amazing 80s atmosphere and creepy X-files meets E.T feel this show is set to impress. Within its first 8 minutes of run time, I could tell I had found something special here in Stranger Things.
Its intriguing story gives information at a great pace and I never felt myself getting confused or bored and there were enough twists or turns to keep me interested. This also had some rather great horror sequences and their use of lights flickering while yes a common trope fit so well into the story I was on the edge of my seat every time the crackle of electricity shot through my speakers and the lights flickered.-Ignis Wolf
Watch Stranger Things on Netflix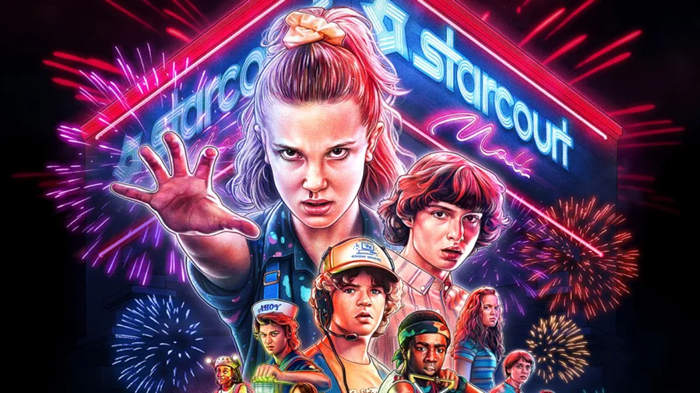 2. Sense8
Sense8 tells the story of eight strangers: Will (Smith), Riley (Middleton), Capheus (Ameen), Sun (Bae), Lito (Silvestre), Kala (Desai), Wolfgang (Riemelt), and Nomi (Clayton). Each individual is from a different culture and part of the world.
In the aftermath of a tragic death they all experience through what they perceive as dreams or visions, they suddenly find themselves growing mentally and emotionally connected. While trying to figure how and why this connection happened and what it means, a mysterious man named Jonas tries to help the eight.
Meanwhile, another stranger called Whispers attempts to hunt them down, using the same sensate power to gain full access to a sensate's mind (thoughts/sight) after looking into their eyes. Each episode reflects the views of the characters interacting with each other while delving deeper into their backgrounds and what sets them apart and brings them together with the others.—Soumik Ghosh
Watch Sense8 on Netflix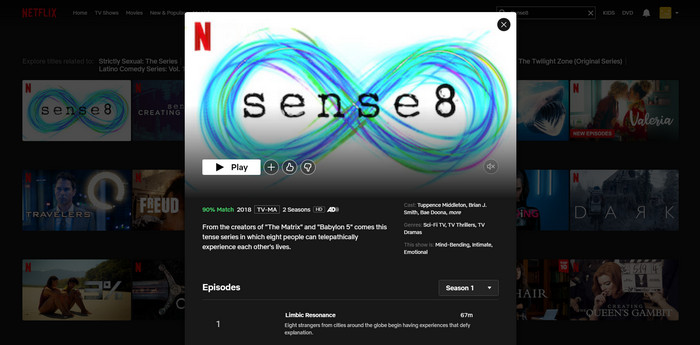 3. The Queen's Gambit
After her mother dies in a car accident nine-year-old Beth Harmon is sent to an orphanage. A shy, withdrawn girl she finds a purpose when the school janitor teaches her to play chess. She demonstrates a prodigious talent for the game and is soon competing at a very high level. However, she has also developed a drug addiction as this seems to help her play. She seems set on a path for fame...and self-destruction.
The Queen's Gambit was a random find for me. I started watching it without any expectations but the first episode was just enough to keep me interested. As I kept watching, it kept getting better and I must say the 7th episode was one of the best finales to a series that I have ever watched. The character developments for even the minor characters were well-thought-out and I immediately formed an emotional connection with most of them. The finale was so well done that it almost felt like an end to a show with several seasons rather than a limited series. The show also had very good messages sprinkled in between, they were subtle and didn't make me feel like an agenda was being showen down my throat. The acting was marvelous. The cinematography was great with some very impressive scene transitions. The score was amazing and really set the atmosphere and the tone of the show. If you are reading this before watching the show, go ahead and watch it. You won't be disappointed.—Grants
Watch The Queen's Gambit on Netflix
4. House of Cards
Based on the BBC miniseries of the same name, House of Cards follows Francis Underwood, the politician's politician - masterful, beguiling, charismatic and ruthless. He and his equally ambitious wife Claire will stop at nothing to ensure their ascendancy. This wicked political drama slithers beneath the curtain and through the back halls of greed, sex, love and corruption in modern Washington.
To me, the biggest advantage that this idea contributes to House of Cards is that it frees up significant time during episodes because it makes things like flashbacks or repeats of events almost completely redundant. There's simply no need for them because everything is so fresh in your mind, which leaves all that extra time for more story, more action, more conspiracy, more drama, more of the stuff that viewers really want to see. However, it must be said that it does take a few episodes to get used to this, and you have to be really switched on and completely focused to ensure you don't miss a beat, because you really will pay a price if you do because what's said is never repeated, only referenced further down the track. —Ahmetkozan
Watch House of Cards on Netflix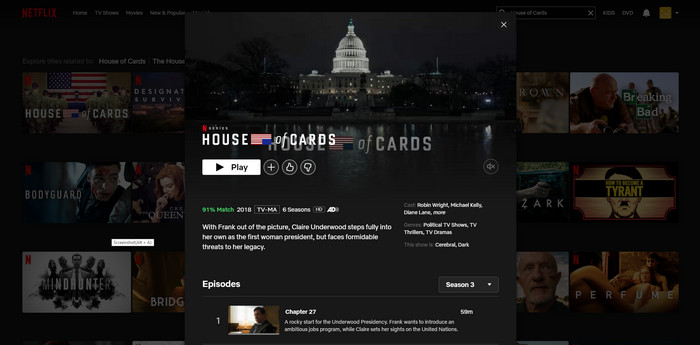 5. Better Call Saul
Before Saul Goodman, he was Jimmy McGill. And if you're calling Jimmy, you're in real trouble. The prequel to "Breaking Bad" follows small-time attorney Jimmy McGill as he transforms into Walter White's morally challenged lawyer, Saul Goodman.
'Better Call Saul' is a darkly comic, multilayered story that could end up being just as unusual and exciting as we all dared to hope. The tone may be consistent with 'Breaking Bad', but make no mistake: this is very much its own thing. The writing, directing and acting - as well as the production values - are top-notch, and if what we've seen so far is anything to go by, we're in for a great first season of a very promising new show.—Zaahir
Watch Better Call Saul on Netflix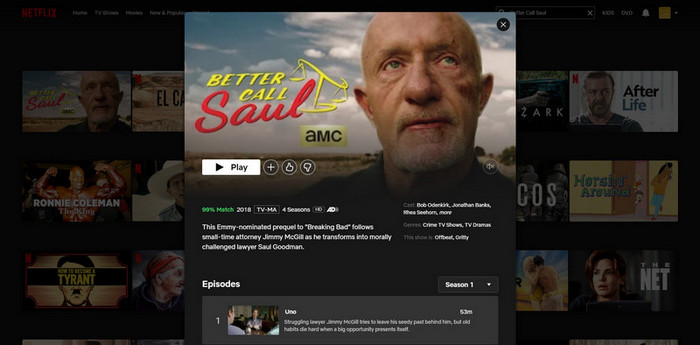 6. Black Mirror
Over the last ten years, technology has transformed almost every aspect of our lives before we've had time to stop and question it. In every home; on every desk; in every palm - a plasma screen; a monitor; a smartphone--a black mirror of our 21st Century existence. Black Mirror is a contemporary British anthology series with stories that tap into the collective unease about our modern world.
This is truly an amazing show. The issues that the show grapples with and illuminates in each episode are timely and significant. To say that this show deals with the dark side of technology and human nature is to make too simple of a comparison. The stories are mostly set in a dystopian world that is dominated or badly influenced by modern technology. What makes "Black mirror" so great is the attention to detail and inter/intrapersonal relationships and how the main character would feel and experience its brave new world. Well thought out plots, characters, settings and really good storytelling. It asks some hard questions about what and where we really want technology to take us. Or maybe already have taken us. Definitely worth seeing! Treat yourself and watch this. —Ahmet Kozan.
Watch Black Mirror on Netflix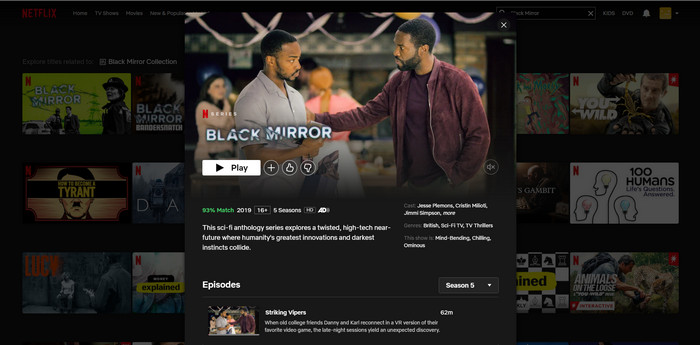 7. The Crown
Regardless of what you may think of the Royals, Netflix has poured a ton of money into this exquisite production about the life of Queen Elizabeth. The Crown is a show which requires fixed attention as things progress at an unhurried pace. The opening musical evolution is enchanting and never grows old. Actress Claire Foy is beautifully riveting in the role of Elizabeth; someone who wants to have a normal life and yet is made to feel her duty as Queen should be the highest priority.
It has been suggested the Queen is warm, has a sense of humor, is compassionate and this portrayal conveys it. She is wise enough to realize she's going to have to forge her own way as those around her are stymied in their own limitations or ignorance. John Lithgow transforms into Winston Churchill and is equally stellar. Their scenes together are superb. If Peter Morgan's research is accurate I can fully appreciate how Princess Diana must have felt. The show is rounded out by a wonderful supporting cast. This show is my favorite Netflix production so far.-Lisa Carlson
Watch The Crown on Netflix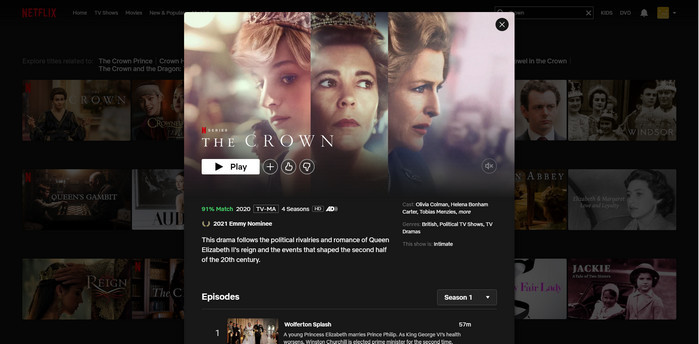 8. Narcos
Narcos tells the true-life story of the growth and spread of cocaine drug cartels across the globe and the attendant efforts of law enforcement to meet them head-on in brutal, bloody conflict. It centres around the notorious Colombian cocaine kingpin Pablo Escobar (Wagner Moura) and Steve Murphy (Holbrook), a DEA agent sent to Colombia on a U.S. mission to capture him and ultimately kill him.
Season 1 tells the true story of notorious drug kingpin Pablo Escobar, who became a billionaire through the production and distribution of cocaine, while also focusing on Escobar's interactions with drug lords. This is a massive story.
Escobar's life has attracted my attention too. I watched many videos and read books about Escobar's life. The show educates you on the Medellin Cartel and it is a very interesting topic to learn about.—Soumik Ghosh
Watch Narcos on Netflix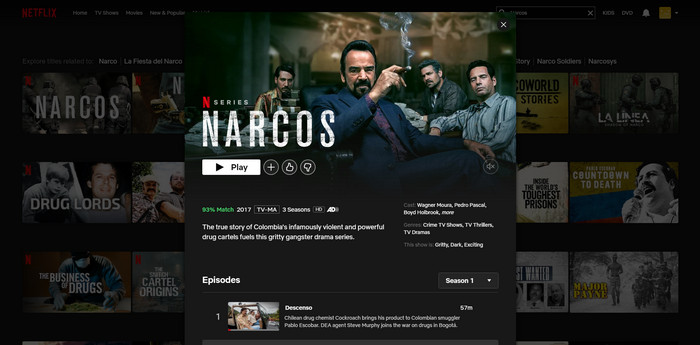 9. Dark
When two children go missing in a small German town, its sinful past is exposed along with the double lives and fractured relationships that exist among four families as they search for the kids. The mystery-drama series introduces an intricate puzzle filled with twists that include a web of curious characters, all of whom have a connection to the town's troubled history - whether they know it or not. The story includes supernatural elements that tie back to the same town in 1986.
Every episode shocks you in ways you never thought was possible. The constant gripping revelations were so unexpected but tied the story so well together. Exceptional and convincing acting skills by the entire cast and tons of heartfelt scenes between different character dynamics. This show is the perfect epitome of a well thought out show, meticulously crafted and executed so well and overall knows where its trying to advance it's story. This show has revolutionized time travel storytelling and is definitely one of the most smartly and consistently written shows of our time.—Armani Rethnam
Watch Dark on Netflix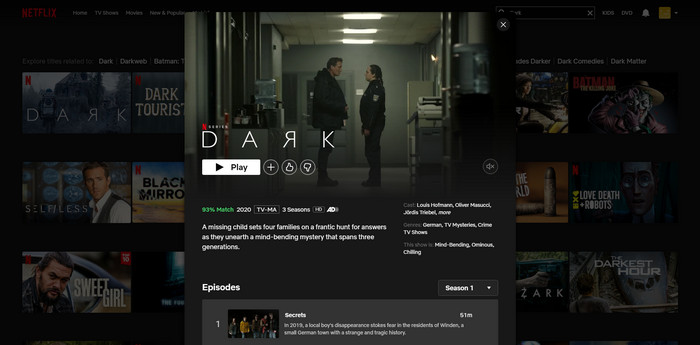 10. Breaking Bad
When chemistry teacher Walter White is diagnosed with Stage III cancer and given only two years to live, he decides he has nothing to lose. He lives with his teenage son, who has cerebral palsy, and his wife, in New Mexico. Determined to ensure that his family will have a secure future, Walt embarks on a career of drugs and crime. He proves to be remarkably proficient in this new world as he begins manufacturing and selling methamphetamine with one of his former students.
The series tracks the impacts of a fatal diagnosis on a regular, hard-working man, and explores how a fatal diagnosis affects his morality and transforms him into a major player in the drug trade.—Wellard Rockard
Watch Breaking Bad on Netflix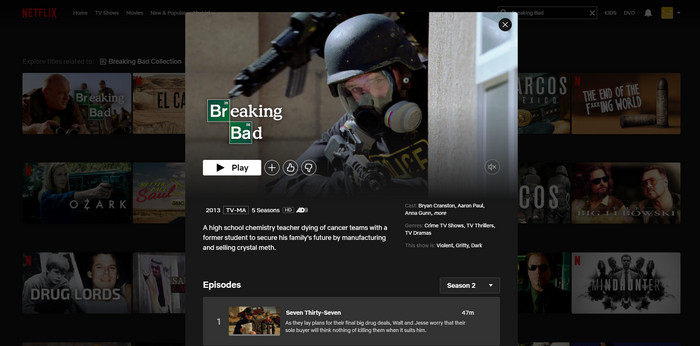 Final Words
All in all, it's worth your while to watch these 10 carefully picked TV shows on Netflix for many reasons. For example, these shows conquered a vast audience with their exciting plot and eye-popping visual effects. As a saying goes, "Life is not measured by the number of breaths we take, but by the moments that take our breath away." Now, let us just enjoy the moments that take our breath away brought by these fantastic Netflix's shows.
If you want to save any wonderful moments forever or share some of the best episodes with your friends, SameMovie Netflix Video Downloader is the easiest and the recommended approach for you to realize your little wish. With SameMovie, you could easily and fastly save any TV shows and movies from Netflix on your Windows or Mac computer for offline viewing. No matter if you want to enjoy the best video and audio quality or save the most drive disk space, the variety of "Advanced Download" choices brought by SameMovie will quite satisfy your multiple needs. To try this multifunctional and practical tool, you just need to click the "Download Now" button below.
Note: SameMovie strictly observes the legal regulations and never circumvents DRM copy protection.
Video Tutorial: How to Download Netflix Video on PC?
Tips You May Want to Know