What's New on Amazon Prime Video in October 2021
Excellent movies or titles can always bring some excitement to a boring October. And want to know what new content will be released on Amazon Prime Video in October? Don't worry, this article will introduce in detail what new content Amazon Prime Video will launch in October 2021, including movies, TV series, and documentaries, as well as their release time, starring lineup, and story briefing. Please read on if you are interested.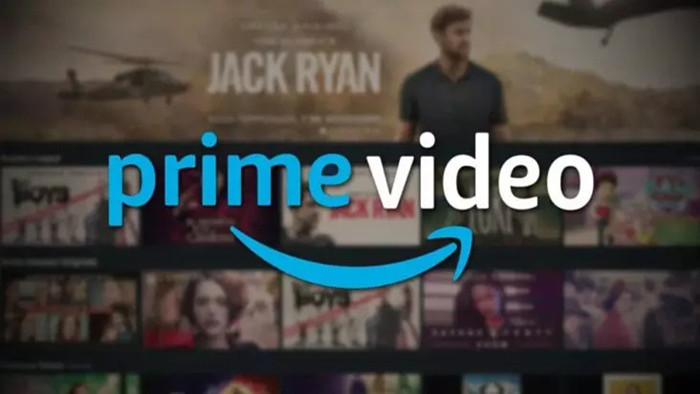 1. Bingo Hell
Release Date: October 1st
Cast: L. Scott Caldwell, Adriana Barraza, Joshua Caleb Johnson
Introduction: In the Barrio of Oak Springs live a strong and stubborn group of elderly friends who refuse to be gentrified. Their leader, Lupita, keeps them together as a community, a family. But little did they know, their beloved Bingo hall is about to be sold to a much more powerful force than money itself.
2. Black as Night
Release Date: October 1st
Cast: Keith David, Asjha Cooper, Abbie Gayle
Introduction: A teenage girl with self-esteem issues finds confidence in the most unlikely way, by spending her summer battling vampires that prey on New Orleans' disenfranchised with the help of her best friend, the boy she's always pined for, and a peculiar rich girl.
3. My Name is Pauli Murray
Release Date: October 1st
Cast: Patricia Bell-Scott, Pauli Murray(archive footage), Dolores Chandler
Introduction: Overlooked by history, Pauli Murray was a legal trailblazer whose ideas influenced RBG's fight for gender equality and Thurgood Marshall's civil rights arguments. This is a portrait of their impact as a non-binary Black luminary: lawyer, activist, poet, and priest who transformed our world.
4. The Manor
Release Date: October 8th
Cast: Elpidia Carrillo, Tenoch Huerta, Kerry Cahill
Introduction: After suffering a stroke, Judith Albright moves into a historic nursing home, where she begins to suspect something supernatural is preying on the residents. In order to escape, she'll need to convince everyone around her that she doesn't actually belong there after all.
5. Madres
Release Date: October 8th
Cast: Gal Gadot, Chris Pine, Kristen Wiig, Pedro Pascal, Robin Wright, Connie Nielsen
Introduction: A Mexican-American couple expecting their first child relocate to a migrant farming community in 1970's California. When the wife begins to experience strange symptoms and terrifying visions, she tries to determine if it's related to a legendary curse or something more nefarious.
6.Justin Bieber - Our World
Release Date: October 8th
Cast: Hailey Bieber, Justin Bieber, Scooter Braun
Introduction: The documentary will follow the 27-year-old singer, Justin Biber's journey back into the live music space with his first full concert in three years after the COVID-19 pandemic upended the touring industry and forced him to postpone his Changes Tour. Approximately 240 fans attended the show in person, while the rest of the world was able to watch the Livestream from the VenewLive platform.
7. I Know What You Did Last Summer
Release Date: October 15th
Cast: Brianne Tju, Ezekiel Goodman, Ashley Moore
Introduction: This TV series is adapted from a 1973 novel by Lois Duncan. In a town full of secrets, a group of teenagers is stalked by a mysterious killer a year after a fatal accident on their graduation night.
8. After We Fell
Release Date: October 22th
Cast: Chance Perdomo, Atanas Srebrev, Frances Turner, Stephen Moyer, Arielle Kebbel, Mira Sorvino
Introduction: The third installment of the "After" franchise finds Tessa starting an exciting new chapter of her life. But as she prepares to move to Seattle for her dream job, Hardin's jealousy and unpredictable behavior reach a fever pitch and threaten to end their intense relationship. Their situation grows more complicated when Tessa's father returns and shocking revelations about Hardin's family come to light. Ultimately, Tessa and Hardin must decide if their love is worth fighting for or if it's time to go their separate ways.
9. Maradona – Blessed Dream
Release Date: October 29th
Cast: Juan Palomino, Nazareno Casero, Nicolás Goldschmidt, Julieta Cardinali, Laura Esquivel, Mercedes Morán, Peter Lanzani, Leonardo Sbaraglia, Marcelo Mazzarello, Pepe Monje
Introduction: The biographical series on the legendary footballer Diego Armando Maradona, entitled "Maradona: Blessed Dream", will debut on Amazon Prime Video towards the end of October, in more than 240 countries around the world, including Italy. The 10 episodes that make up the series will tell the life of the football legend, from his childhood to success.
Final Words
Hope you will have a great October. By the way, if you want to watch the Latest Amazon videos on any device, you can try to use SameMovie Amazon Video Downloader. With SameMovie, you can download Amazon movies, TV shows, and other content in MP4 or MKV format, then transfer the downloaded video to any device for offline watching. What's more, SameMovie Amazon Video Downloader provides multi-language audio tracks and subtitles so that you can choose your desired audio or subtitle language. Just give it a try by clicking the "Download Now" button below.
Note: SameMovie strictly observes the legal regulations and never circumvents DRM copy protection.
Video Tutorial: How to Save Amazon Videos in MP4 Format
Tips You May Want to Know