10 Best Christmas Movies on Amazon Prime 2021
Is it still October? November? No, It's December - Christmastime now! As the weather gets colder and the night gets darker, winter is the best time to relax and watch Christmas movies. No matter what difficulties you have suffered this year, a good Christmas movie can bring out the warm spirit to you. You can access a wide array of Christmas movies on Amazon Prime — everything from enchanting animated movies to charming romantic comedies. But too many choices will make it hard for you to pick the best movies. That's why we will publish this article - we've rounded up the following best holiday movies on Amazon Prime Video for you to binge this December.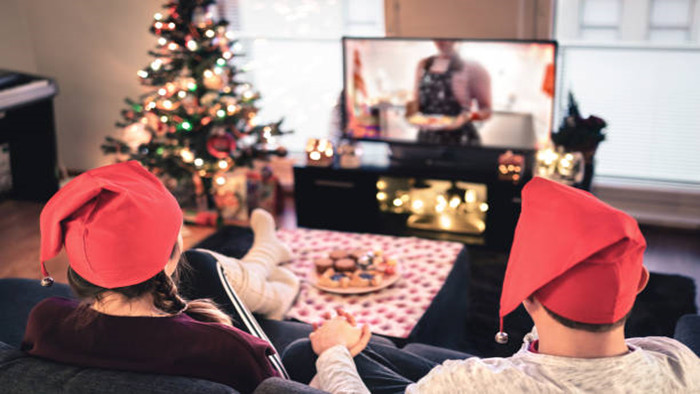 ---
1. The Spirit of Christmas
Director: David Jackson
Cast: Thomas Beaudoin, Kati Salowsky, Steven A. Miller
Introduction: With a promotion on the line, ambitious young lawyer Kate heads to Vermont to broker the sale of an old inn. Kate has her work cut out for her when she learns its haunted and she meets Daniel Forsythe–a handsome man who died 95 years ago! Each year, Daniel takes human form exactly twelve days before Christmas, unable to move on with the mystery of his death unsolved. Determined to help Daniel, Kate finds herself in an unlikely romance with the dashing Christmas spirit.
2. The Preacher's Wife
Director: Penny Marshall
Cast: Denzel Washington, Whitney Houston, Courtney B. Vance, Justin Pierre Edmund, Gregory Hines, Jenifer Lewis, Loretta Devine
Introduction: "The Preacher's Wife" is a sweet and good-hearted comedy about the holiday season. It tells the story of an inner-city pastor who grows discouraged with his never-ending struggle, asks God for help, and gets it, in the form of an angel from above. The preacher, Henry Biggs (Courtney B. Vance), is happily married to his childhood sweetheart, Julia (Whitney Houston). They have a cute little boy named Jeremiah, who narrates the story, apparently with his mouth full of gum. The angel is named Dudley (Denzel Washington), and he dresses in shades of grey, often consults his "Angel's Handbook," and soon falls quietly in love with Julia.
3. A Christmas Story
Director: Bob Clark
Cast: Melinda Dillon, Darren McGavin, Peter Billingsley
Introduction: It's the final days before Christmas in early 1940s Cleveland, and 9-year-old Ralphie wants one thing from Santa Clause more than anything else: a Red Ryder Carbine Action Air Rifle. As he trudges through the snow to school, faces the neighborhood bully and visits a malevolent department store Santa Clause, Ralphie connives, conspires and campaigns for the most fabulous Christmas present ever in this heartwarming, hysterical and sweetly nostalgic holiday film.
4. National Lampoon's Christmas Vacation
Director: Jeremiah S. Chechik
Cast: Chevy Chase, Beverly D'Angelo, Randy Quaid
Introduction: As the holidays approach, Clark Griswold (Chevy Chase) wants to have a perfect family Christmas, so he pesters his wife, Ellen (Beverly D'Angelo), and children, as he tries to make sure everything is in line, including the tree and house decorations. However, things go awry quickly. His hick cousin, Eddie (Randy Quaid), and his family show up unplanned and start living in their camper on the Griswold property. Even worse, Clark's employers renege on the holiday bonus he needs.
5. Home Alone
Director: Chris Columbus
Cast: Macaulay Culkin, Joe Pesci, Daniel Stern, John Heard, Catherine O'Hara
Introduction: When bratty 8-year-old Kevin McCallister (Macaulay Culkin) acts out the night before a family trip to Paris, his mother (Catherine O'Hara) makes him sleep in the attic. After the McCallisters mistakenly leave for the airport without Kevin, he awakens to an empty house and assumes his wish to have no family has come true. But his excitement sours when he realizes that two con men (Joe Pesci, Daniel Stern) plan to rob the McCallister residence, and that he alone must protect the family home.
6. The Best Man Holiday
Director: Malcolm D. Lee, Sean Daniel
Cast: Morris Chestnut, Taye Diggs, Regina Hall, Terrence Howard, Sanaa Lathan, Nia Long, Harold, Perrineau, Riele Downs, Millie Davis, Chris Williams
Introduction: A reunion between college friends reignites rivalries and romances in this heartwarming comedy. Share the laughter, love, and surprises as the whole cast returns in the long-awaited sequel. Nearly 15 years after they were last together as a group, college friends Lance (Morris Chestnut), Harper (Taye Diggs), Candace (Regina Hall), Quentin (Terrence Howard), Robyn (Sanaa Lathan), Jordan (Nia Long), Murch (Harold Perrineau), and Mia (Monica Calhoun) finally reunite over the Christmas holidays. Though much has changed in their lives, the friends discover just how easy it is for long-forgotten rivalries and passionate romances to be reignited.
7. Prancer
Director: Raffaella De Laurentiis
Cast: Sam Elliott, Cloris Leachman, Abe Vigoda, Michael Constantine, Rutanya Alda, Ariana Richards, Rebecca Harrell
Introduction: A farm girl nurses a wounded reindeer she believes is one of Santa's, hoping to bring it back to health in time for Christmas. Her holiday spirit inspires those around her, something her disheartened father is having trouble understanding - Jessica, the daughter of an impoverished farmer, still believes in Santa Claus. So when she comes across a reindeer with an injured leg, it makes perfect sense to her to assume that it is Prancer, who had fallen from a Christmas display in town. She hides him in her barn and feeds him cookies until she can return him to Santa. Her father finds him and decides to sell him to the butcher, not for venison chops, but as an advertising display.
8. The Santa Clause
Director: John Pasquin
Cast: Tim Allen, Wendy Crewson, David Krumholtz, Judge Reinhold, Eric Lloyd, Peter Boyle
Introduction: When a man inadvertently makes Santa fall off of his roof on Christmas Eve, he finds himself magically recruited to take his place - Divorced dad Scott (Tim Allen) has custody of his son (Eric Lloyd) on Christmas Eve. After he accidentally kills a man in a Santa suit, they are magically transported to the North Pole, where an elf explains that Scott must take Santa's place before the next Christmas arrives. Scott thinks he's dreaming, but over the next several months he gains weight and grows an inexplicably white beard. Maybe that night at the North Pole wasn't a dream after all -- and maybe Scott has a lot of work to do.
9. It's a Wonderful Life
Director: Frank Capra
Cast: James Stewart, Donna Reed, Lionel Barrymore, Thomas Mitchell, Henry Travers, Beulah Bondi, Ward Bond, Frank Faylen, Gloria Grahame
Introduction: George Bailey has spent his entire life giving of himself to the people of Bedford Falls. He has always longed to travel but never had the opportunity in order to prevent rich skinflint Mr. Potter from taking over the entire town. All that prevents him from doing so is George's modest building and loan company, which was founded by his generous father. But on Christmas Eve, George's Uncle Billy loses the business's $8,000 while intending to deposit it in the bank. Potter finds the misplaced money and hides it from Billy. When the bank examiner discovers the shortage later that night, George realizes that he will be held responsible and sent to jail and the company will collapse, finally allowing Potter to take over the town. Thinking of his wife, their young children, and others he loves will be better off with him dead, he contemplates suicide. But the prayers of his loved ones result in a gentle angel named Clarence coming to earth to help George, with the promise of earning his wings. He shows George what things would have been like if he had never been born.
10. Same Time, Next Christmas
Director: Stephen Herek
Cast: Lea Michele, Charles Michael Davis, Bryan Greenberg
Introduction: Sparks fly between a young woman and her childhood sweetheart when they reunite at the same Hawaiian resort where they met years earlier - Lea Michele and Charles Michael Davis star in this network TV movie and steamy holiday rom-com about two childhood friends who reunite at the same Hawaiian resort where they first met years ago. Now both in committed relationships, they're on a Christmas holiday but soon find that the old sparks have not died.
---
Final Words
To stream these Christmas movies offline, you can download them from the Amazon Prime Video app. Or you can try to use an all-in-one downloading tool named SameMovie Amazon Video Downloader, which is capable of downloading Prime videos more easily. This handy software can help you get rid of all Amazon Prime download limitations. With SameMovie Amazon Video Downloader, you can save your favorite Prime movies, TV shows, and other content forever. SameMovie supports downloading movies in HD quality(up to 1080p) and it allows you to save videos in MP4 or MKV format. The program also supports preserving multi-language audio tracks and subtitles tracks. After downloading the video with SameMovie, you can transfer the video to any device and watch it anytime, anywhere.
SameMovie Amazon Video Downloader is very easy to use: you just need to enter the video's keywords or copy and paste the link from the Amazon web player into the search box, and then click the download icon beside the video details, the video will be downloaded with fast speed.
Tips:
At Christmas, people always sit together and look at old photos to reminisce about the past. But old photos are often very blurry, you may need a tool to help you restore the sharpness of the photos.
Photo Enhancer AI
- a powerful AI-embedded enhancer tool helps you improve image quality and enlarges photo size with quality. It supports you to achieve natural color rendition, high detail, and high quality to your photographs. By the way, if you have some old videos with low quality, you can use
Video Enhancer AI
to help you reproduce the quality of high-definition videos.
Tips You May Want to Know